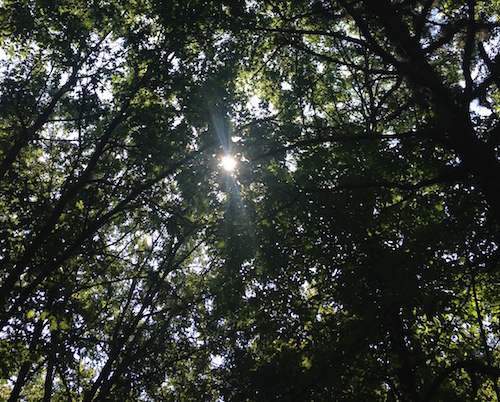 How We Tell the Story of Our Divorce Matters
Do you see your divorce as the worst thing that's ever happened to you? Or did it teach you lessons you needed to learn to cultivate more meaningful relationships in the future? Was it a disappointment so great you will never get over it? Or did it crack you open and help you grow into a better person? After I got divorced about five years ago, I discovered that how we recount the story of our divorce matters because the stories we tell ourselves have power. They influence our actions and our self-image. They can also determine how quickly we rebound after divorce.
After I co-founded the Maplewood Divorce Club with Jill Sockwell, a support group for women in our town, I saw how the attitude we have after our breakups can determine how we move through the experience. We're the authors of our tale. We decide how we want to view our divorce—and whether we might want to reframe the story we've been telling others and ourselves. I realized I didn't want to be cast in the role of a victim who failed at marriage. Instead, I recast my tale so that I emphasized my personal growth and accentuated the positive. Here's how you can, too.
1. Reframe Your Divorce Story
I found inspiration in public figures who have discovered opportunity within their divorces and in doing so, reframed their stories of personal challenges into success stories. One of my favorite performers, Tina Turner, could have let her story of abuse at the hands of a man she loved define her life. Instead, she found a way to move past it. When she left her husband, she was not only emotionally and physically bruised but also financially destitute. One of our greatest singers, who by then had several No. 1 hits, cleaned houses for a period of time to pay her rent as she rebuilt her career and her credit. Tina Turner's story of abuse became just one chapter in the life of a survivor.
Lawyer and politician Wendy Davis was just twenty-one, with a young daughter, when she went through her divorce. To make ends meet, she worked at a doctor's office and as a waitress while she attended community college. She didn't let go of her dreams even though things weren't working out as she planned. Later accepted to Harvard Law School and elected to the Texas State Senate, she credits her success to hard work and optimism.
Arianna Huffington could have shunned the public eye after her divorce from her husband. Instead, she reframed her divorce as a great business opportunity to create the wildly successful Huffington Post. She could have taken her hefty divorce settlement and moved to Turks and Caicos but chose to follow her passion for journalism and do what she loves, all the while enjoying the spotlight.
There are countless ways to tell the same story. As any PR guru knows, you choose which facts you lead with and want to highlight in your story. I call this the Reframe/Reclaim Technique because it allows you to retell your story in a positive way. My friend Carlotta no longer clings to her ex's rejection like a life raft. These days, when she thinks about her divorce, or tells the story, it's not a tale of betrayal. She notes she was married for seventeen years, has a beautiful daughter, and has been able to rekindle her love of gardening since the split. She has been embracing living on her own and doing whatever she wants. She paints the front door of her house a new color every spring; this is the year of aqua. The facts of her divorce haven't changed, but her attitude and the way she talks about it certainly have.
2. Learn from the Past
We've all done it: latched on to a fantasy (marriage, baby, white picket fence) and insisted it come to fruition, overlooking warning signs (drinking, spotty employment, lack of chemistry) that stood in the way of our goal. Sometimes we want something so badly that our dream overrides reality.
As I created my next chapter, I kept in mind that one of the traps I could fall into is wishful thinking. Many of our friends remember deciding to get married despite seeing red flags. They made excuses for concerns they had, because they didn't want to admit that there were problems. Denial looks something like this: He has a temper? He's just under stress right now. He's unreliable? He'll step up once he becomes a dad. Don't feel the passion? He's kind and loving, and that's what matters. Take off those rose-colored glasses before you write your next chapter.
Like all our friends in the Maplewood Divorce Club, I was determined to learn from my experiences. I didn't want to spend my life repeating the same relationship patterns that weren't working. I had a tendency to ignore warning signs in relationships that I really wanted to work out. This is where wishful thinking took a front seat. I would let the momentum of exciting relationships carry me along even if I had flashing neon warning signs. A red flag means stop and reassess. Now I try to be more like the bull warily looking at the red flag, instead of getting lost in the sparkly eyes of the toreador who is holding it. I learned that if I wanted the story to turn out differently, I would need to make different choices. Seeing things as they are instead of as I wished they were was a big part of this.
3. Explore New Possibilities
There's a very good reason why we try to control parts of our lives. We want to feel less anxious. The reality is, though we may attempt to orchestrate our future so that we don't face the terrifying uncertainty of what tomorrow may bring, we simply can't. I learned that it can be powerful to embrace the mysteries that follow a divorce as a time to explore different possibilities. When I was going through my divorce, I didn't know what was ahead. I just knew I was taking steps that made sense, trusting my intuition, and seeing new possibilities. I decided to give myself free rein to blossom.
I realized that during my marriage, I often felt I had little free time to try anything new. After my divorce, when I didn't have my son with me because he spent half the week with his dad, I decided to do things I had never done before, including rock climbing and surfing. When I went climbing the first time, I was afraid of how I'd feel once I reached the top and looked down, but I wound up feeling safe in a study harness, and having fun.
It was the same with surfing. I was at the beach with my family and decided to take my first lesson. I always loved the ocean and wanted to experience standing up on my board and riding a wave. I surprised myself by riding a wave by the end of my first lesson. I signed up for six more on the spot. Surfing felt intimidating but being a little scared and trying it anyway felt exhilarating.
This new energy and confidence helped me tackle the many challenges my divorce presented and gave me faith that new and exciting things I couldn't even imagine were around the corner. I've always had a plan, and taken deliberate steps to reach my goal. After my divorce, I learned to loosen my grip.
Regardless of how your divorce story is unfolding, you can still give it a happy ending. I agree with social researcher Brené Brown, who says that when we deny the story, it defines us. When we own the story, "we can write our own brave new ending."